The preparation, display and operational availability of weather information that everyone can understand!
Here at TopMeteo, we have been dealing with the weather for many years. So you could say that the atmosphere has become our second home. As qualified meteorologists, we are used to dealing with weather forecasts "from afar" day in, day out. And because we are also VFR pilots, we experience the weather up close constantly. Flying gives us a completely different perspective of weather-related processes – something that non-flying meteorologists will never have.
TopMeteo runs its own weather models.

Model chain:
The Global Forecast System (GFS) from the USA supplies our regional model with data
Our own regional model then processes this data using various mathematical models, many different resolutions and numerical values and various focal areas and parameter calibrations
However, as this is still not quite enough for our specialist services, we also have an additional convection model offering an extremely high resolution level to complete our model chain
Thus the output deviates significantly from the GFS.

Model runs:
Our model runs four times a day with fresh data. A model run is named after the data time on which it is based - i.e. 00, 06, 12 and 18 UTC. A run lasts around four hours. Then the maps are produced.

An example:
The 00 UTC run starts in summer at 0200 local time (in Germany). The run is calculated at around 0600 hours (04 UTC) and production of the maps begins. The initial forecast is processed first and its maps are visible on the homepage at around 0630 to 0700 (0430 to 05 UTC). The images from the 00 UTC run are now up-to-date, and at around 1300 hours local time, the first images come in from the 06 UTC run.
Both company founders Dr. Bernd Goretzki and Jon Meis (centre) are qualified meteorologists and passionate VFR pilots. They hold, inter alia, licences for motorised, UL and glider aircraft, as well as hot air balloons and paragliders.
They are supported by freelancers, such as Bernd Fischer (right) and Stefan Goretzki (left).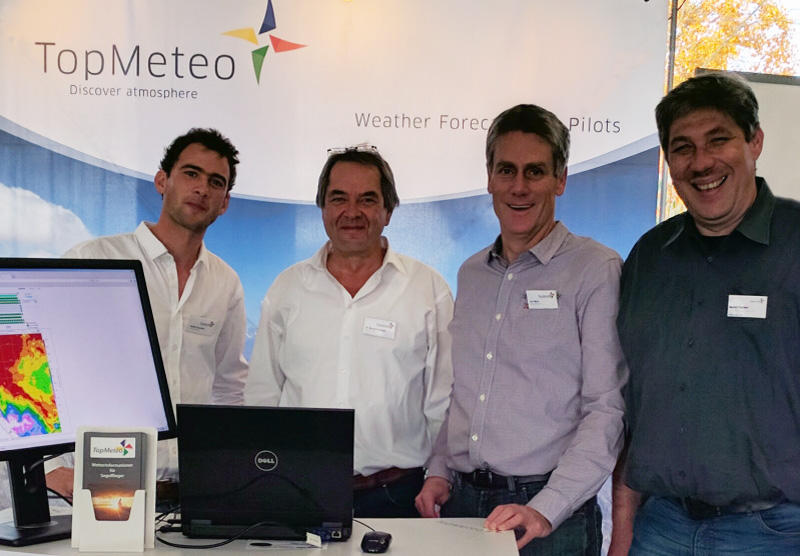 (from left to right) Stefan and Bernd Goretzki, Jon Meis and Bernd Fischer
Bernd has been flying since he was 15 years old and still has a great passion for aviation. He spends a lot of his time flying gliders and engine-powered aircraft, and has also amassed hundreds of hours as a balloon pilot. Bernd, who holds a doctorate in meteorology, has seen his dream come true with TopMeteo: Preparing weather data for users in a way that helps them to fly safely and allows them to check this data directly.
Bernd's longest cross-county glider flights:
Lowlands: 1,150 km
Mountains: 1,056 km
Desert: 1,252 km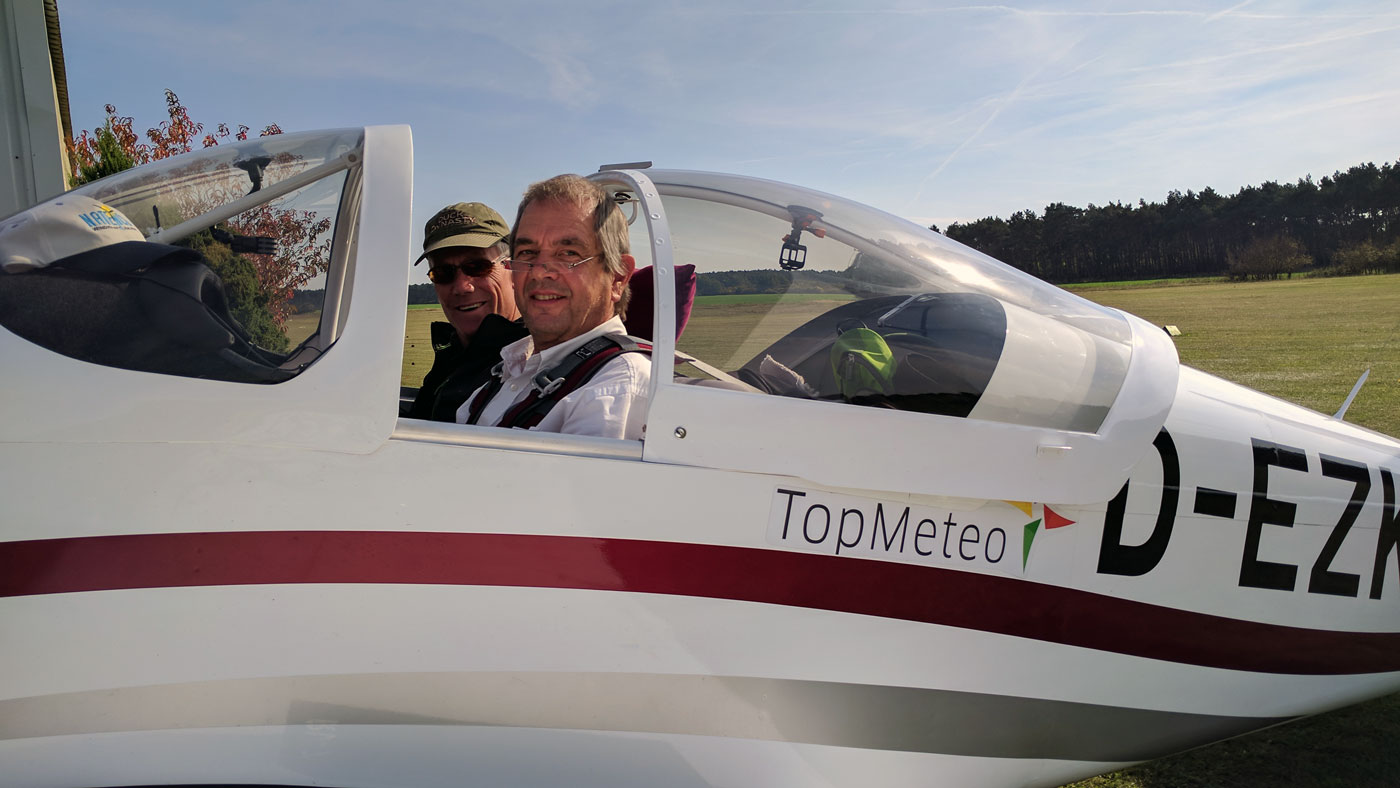 Bernd Goretzki in his RV-7 (together with Jon Meis)
Jon has been flying since 1985, first in gliders, then in engine-powered aircraft. His interest in meteorology and gliders led him to study atmospheric physics in Karlsruhe. For his university dissertation, he analysed the first IGC logger data obtained during a German gliding championship (DM 1996 in Lüsse) for meteorological knowledge.
Over the past few decades, Jon has refined his aviation meteorology knowledge during glider competitions in Germany, Poland and Sweden and experienced many different weather regions and conditions on expeditions to France, Austria, Namibia, USA, New Zealand and Chile.
Jon's longest glider flight:
Lowlands: 989 km
Mountains: 1,260 km
Desert: 1,089 km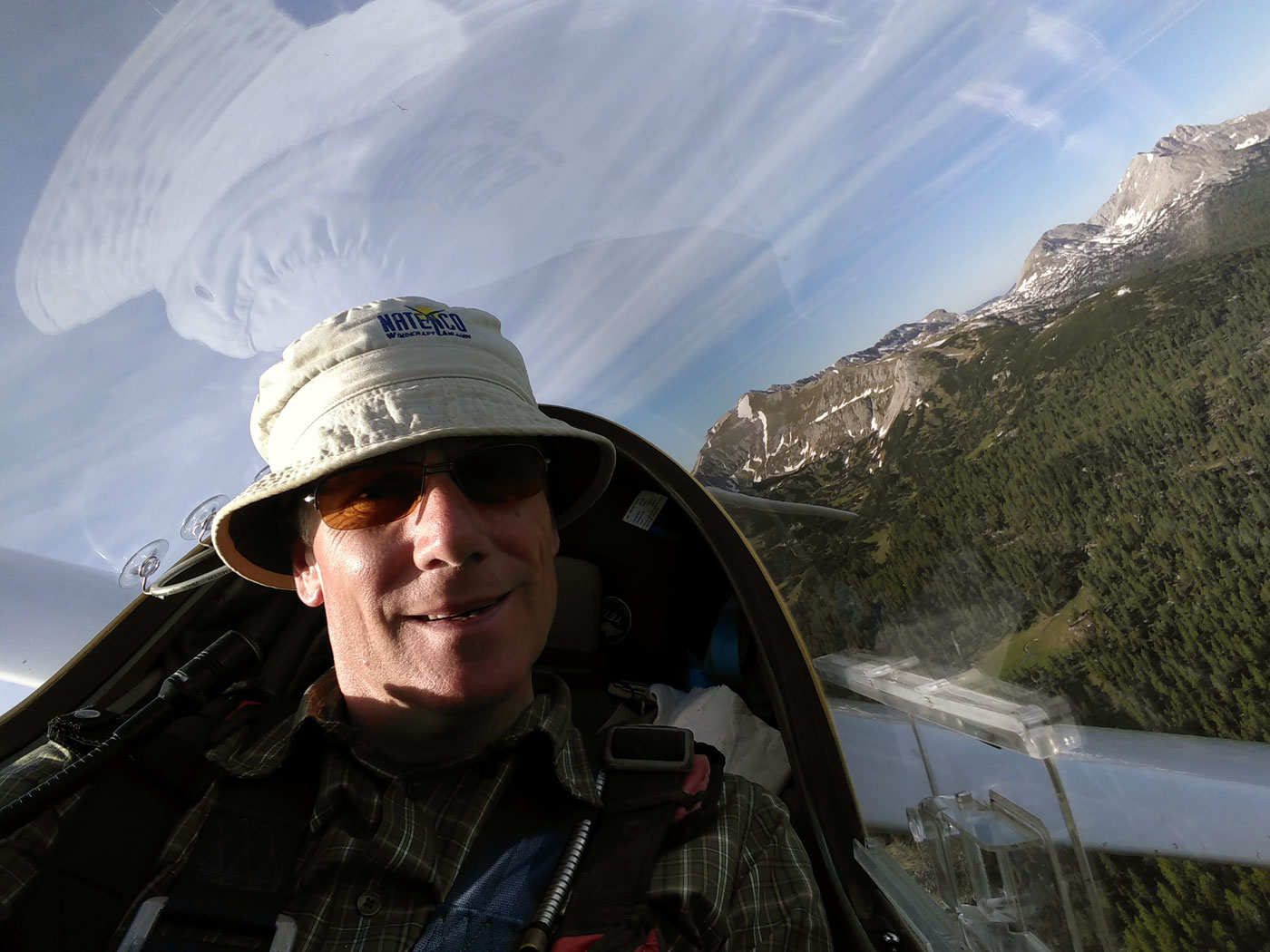 Jon Meis in his Ventus
Since 2016, TopMeteo has been the official sponsor of the German National Gliding Team. We support pilots and trainers with our weather forecasts during international championships and training.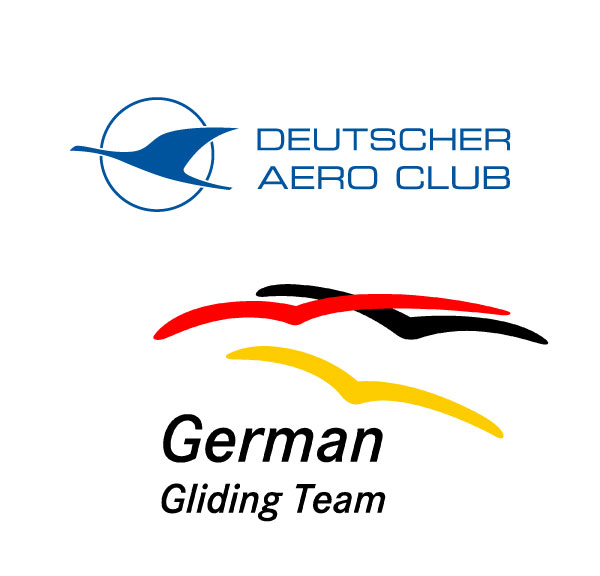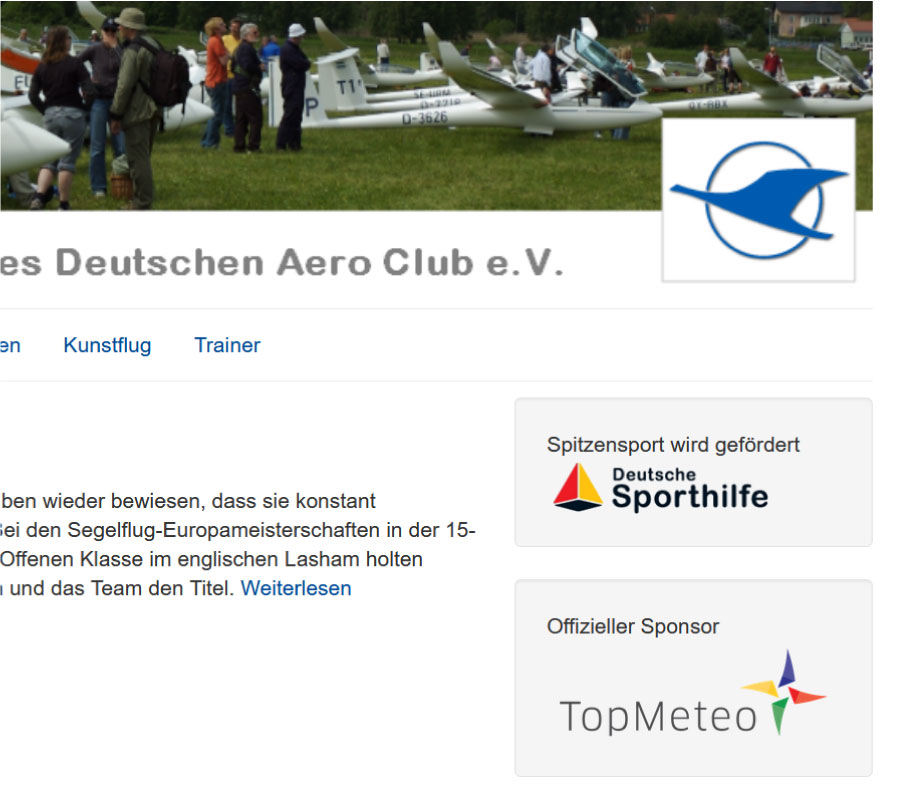 We have supported Tim Tibo on his breathtaking flights since 2017. He uses our forecasts on his trips to events in Germany and overseas.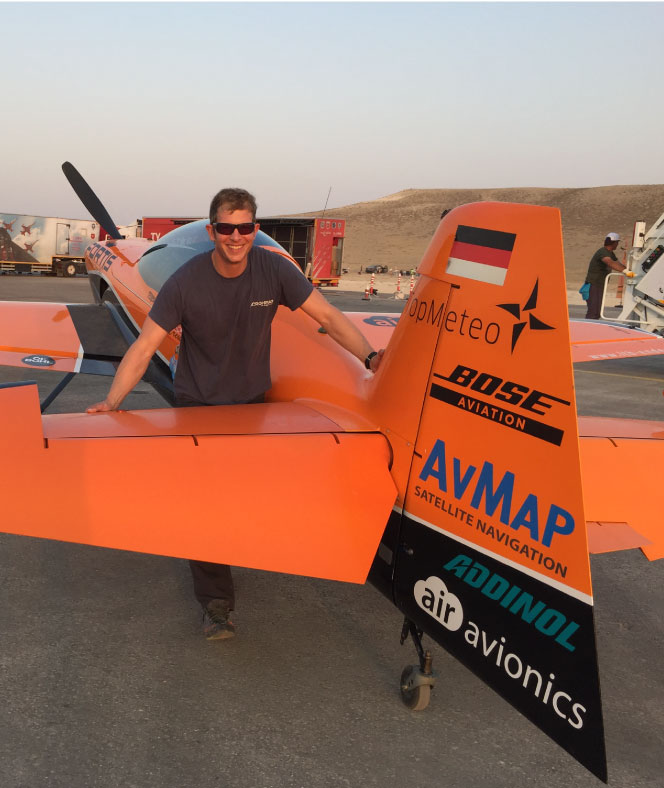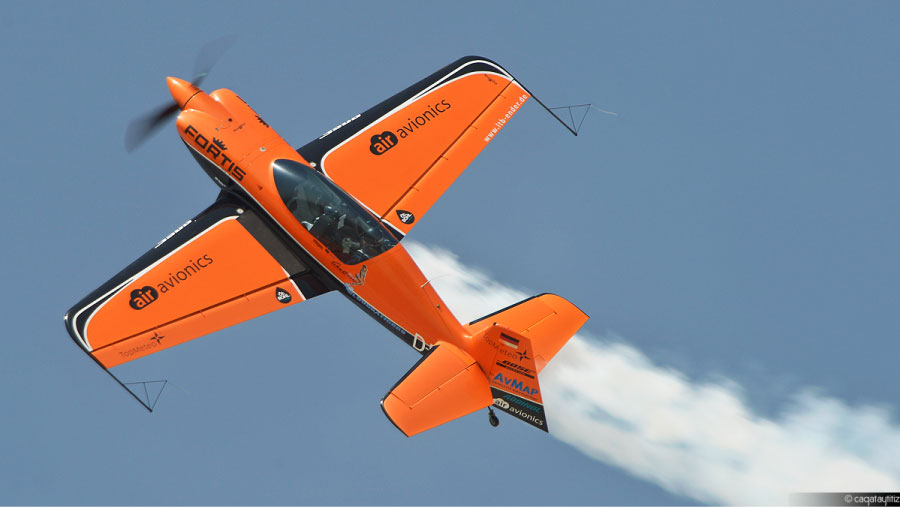 © caqataytitiz
We have sponsored Thibaut Lavolé since 2016.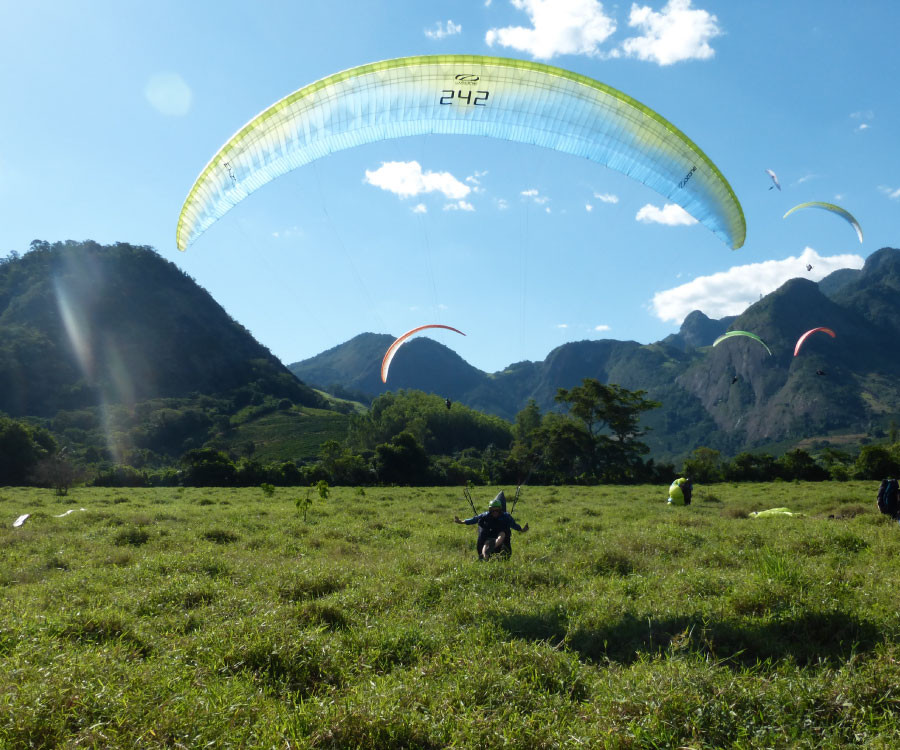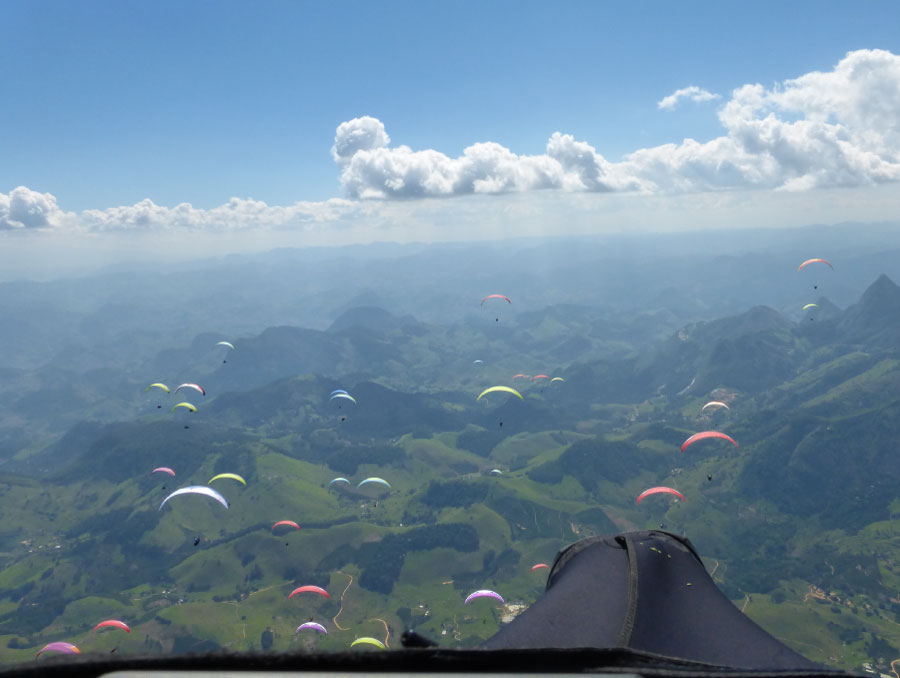 We have sponsored Tony Condon since 2016.