Forecast maps
Satellite, radar and lightning images
METARs and TAFs
Location forecasts
Also special products for pilots, such as
In-flight weather TopMetSat App (iOS and Android)
Thermal Info Newsletter for glider, hang-glider and paraglider pilots
Warning SMS
Both company founders Dr. Bernd Goretzki and Jon Meis (centre) are qualified meteorologists and passionate VFR pilots. They hold, inter alia, licences for motorised and glider aircraft, as well as hot air balloons and paragliders.
They are supported by freelancers, such as Bernd Fischer (right) and Stefan Goretzki (left).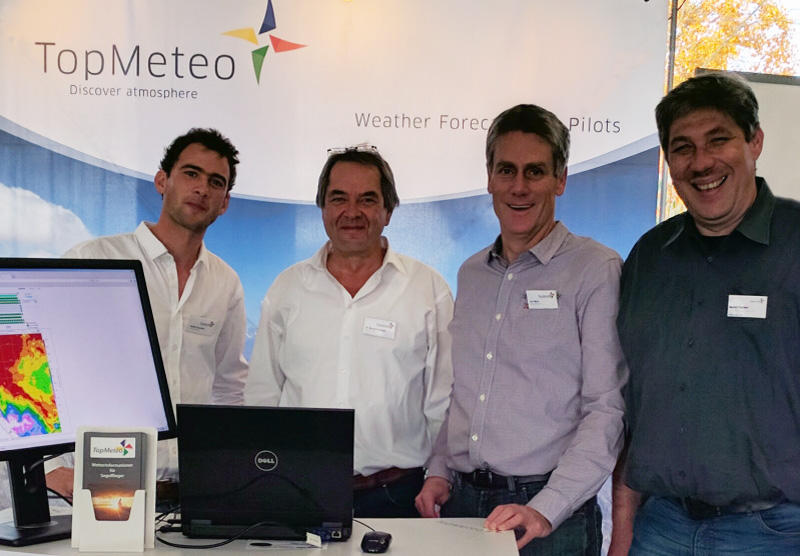 (from left to right) Stefan and Bernd Goretzki, Jon Meis and Bernd Fischer
Our experience in the VFR aviation field gives us a deeper understanding of the daily life of our flying customers. We also use our own products every day to make flights and other journeys.
Our products depict complex weather conditions in a straightforward and self-explanatory fashion. In the end, the same question always needs an answer: Are the weather conditions suitable for flying or not?
Test our forecasts under real conditions - i.e. with actual data.
Press the TEST button to gain access to one date in the past.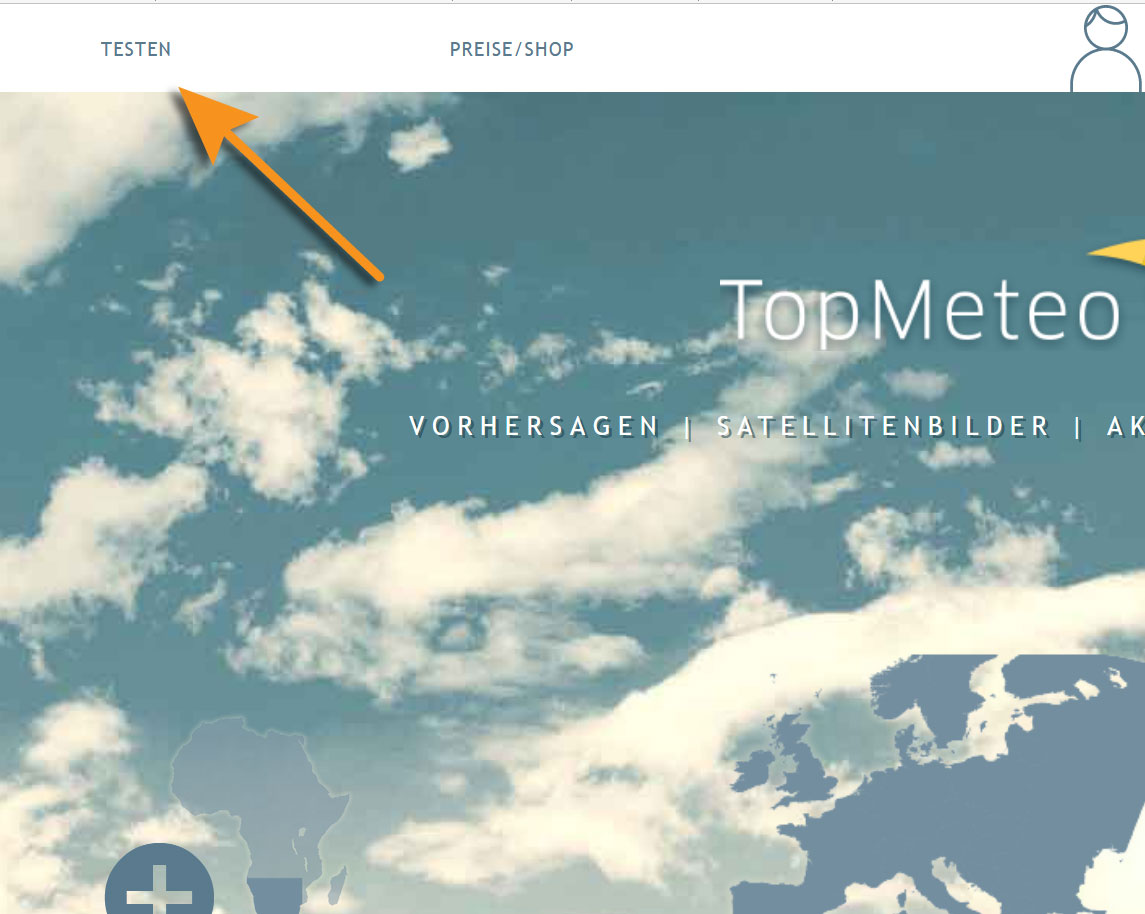 Start test mode
You do not need an account or a current subscription.
Four headers are available for your daily briefing.
The forecast cards are at the heart of our forecasts and cover up to six days ahead
Satellite, radar and lightning images are available for the current day
The location forecast shows the weather at any desired point within our forecast region in a table
Up-to-date METARs and TAFs for individual locations or along a route

The four Briefing headers
Using a sample day, we will show you how to generate the perfect weather forecast.
Click here to access the Briefing instructions.
Various possible subscriptions are available depending on the continent in which you are travelling
You will find a detailed overview of our forecast region here.

Our complete worldwide forecast region