Straightforward access on your smartphone to up-to-date satellite, radar and lightning images from TopMeteo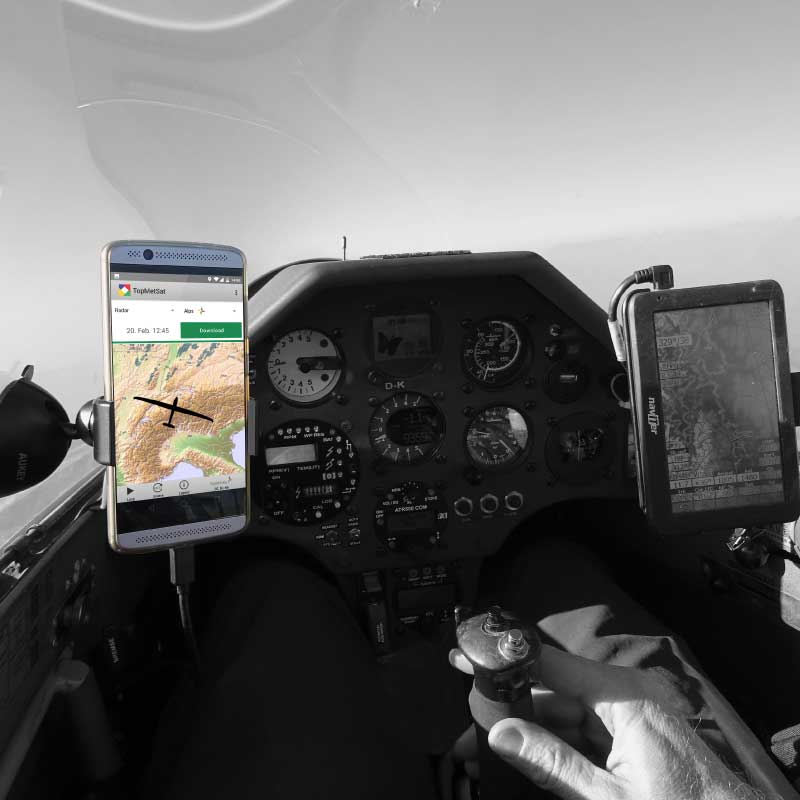 The high-quality satellite, radar and lightning images from TopMeteo are specially prepared for pilots and cover Europe and southern Africa. Easy to use, even in the cockpit, the App supplies new images on an ongoing basis.
TopMetSat communicates via mobile internet and can even provide images when the internet connection is poor or temporarily interrupted. In automatic mode, the App downloads new data automatically, allowing you to focus on flying.

Images at 00, 06, 12 and 18 UTC are available free of charge to all users of the App
After connecting to TopMeteo, satellite and radar images from the connected TopMeteo subscription will be available
The TopMetSat App option is required (already included in the Premium package)
See the tab above "How do I connect the App to my subscription?"
An active TopMeteo subscription
The TopMetSat App option (in Premium Package already included)
A TopMeteo security key
Required to activate your subscription in the App.
Premium subscription customers already have this option included.
If you have a different subscription, you will need the chargeable option.
You can also purchase the option at a later date here (upgrade your existing subscription).
All TopMeteo accounts have two keys which can be used simultaneously on two end devices
Each key can only be connected to one device and then becomes invalid (similar to a bank TAN)
Can new keys be generated at any time
If you lose or sell a connected device, simply generate a new key to connect your new device
1. In the menu, open the TopMeteo Connection page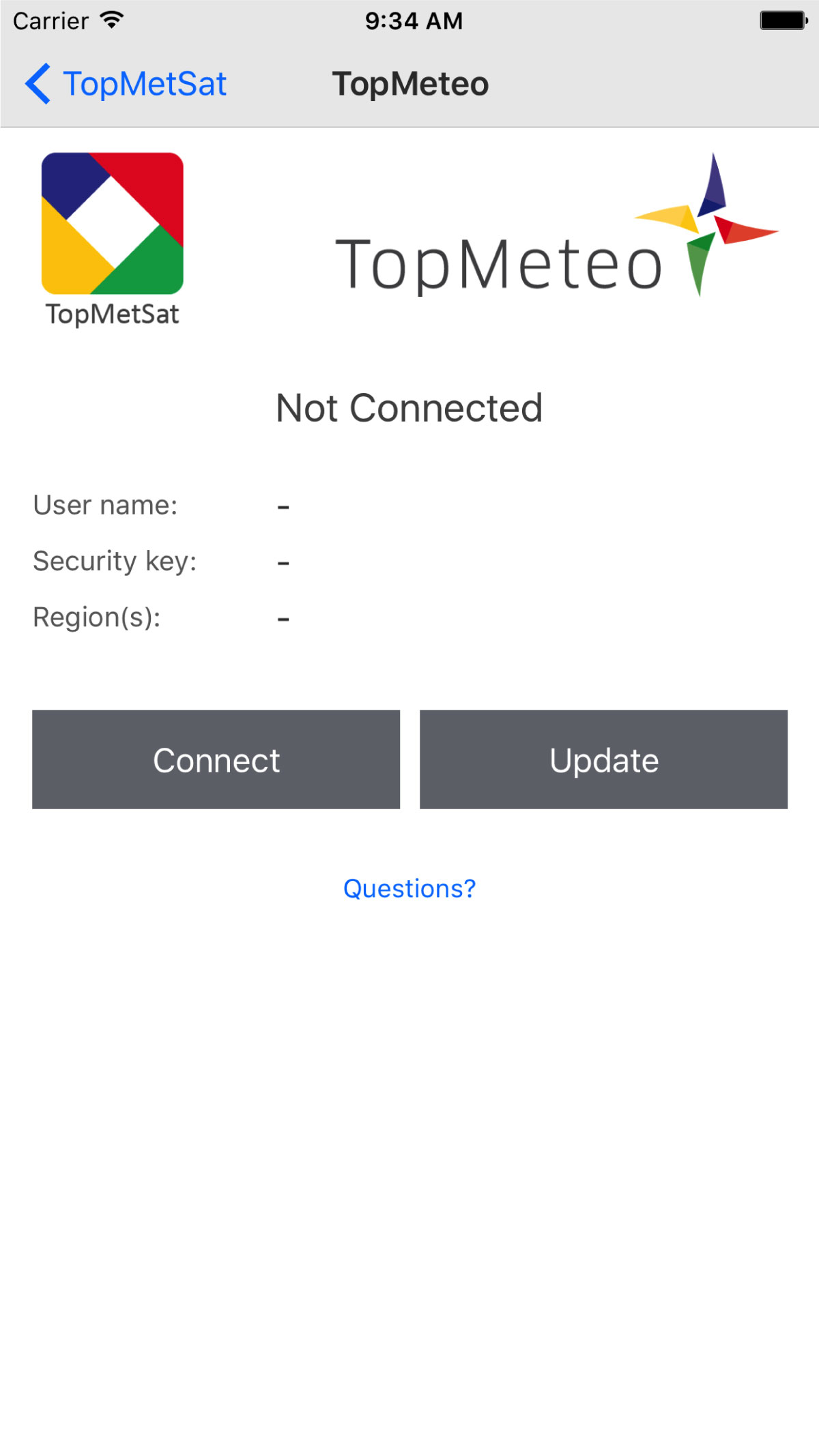 2. Launch a new connection
Enter your TopMeteo user name and a TopMeteo security key. You will find these in your TopMeteo account.